Hi, I am Sjoerd Hekking, I love to see, read and watch horror, whether it's in the form of a good movie, or an interesting book. Currently, I am actively developing my game "Sleepover Rules", you can find it on this page. Feel free to leave a comment or even drop in our discord! (Press me for discord and awesome people!).
I also occasionally write a review of other games in the same genre made in the same spooky twine languages as mine is, take a peek sometime to see works of great developers whether indie or not! (Press me to be taken to the blog!)
Hereby I present to you a small introduction:
You have been invited to the sleepover, this isn't your typical girl's night with chit-chat. Rather a mysterious boy invited you over to his house, his name? Doesn't matter. Your name? Only if you could remember it. Will you be able to survive the night, or will you find yourself waking up to death?
A quick impression of my work: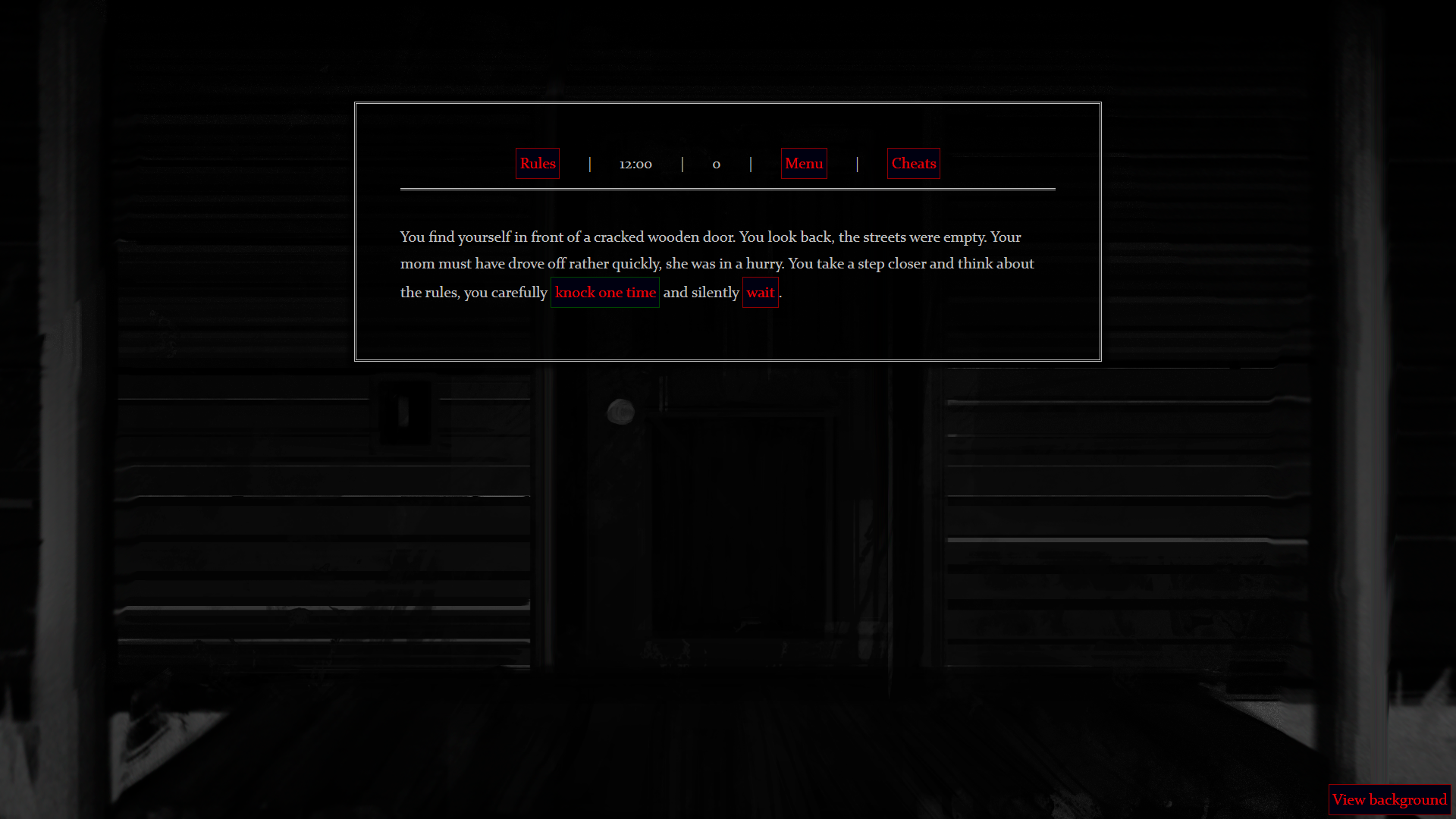 The entrance

Allow me to progress faster and improve the game:

I invite you to have a quick look at my Patreon page, a little disclaimer, I am not looking for the money to buy myself things, I'd rather spend it on more art or audio, to create an even more beautiful game! (Check it out here!)